Julie Wright, MSc, R. Psych
I opened my private practice, Mindsights Psychological Solutions, in 2015. Since that time, I have had the opportunity to work with individuals struggling with a variety of issues, including depression, anxiety, procrastination, chronic pain, and interpersonal and work stressors.
My love for the field of psychology dates back over more than 30 years to my first year as an undergraduate student at the University of Calgary in 1983. I studied psychology at the University of Calgary from 1983 to 1992, obtaining a Bachelor of Arts degree in 1987 and a Master of Science degree in 1992.
I am a lifelong learner who is open to new ideas and new ways of looking at things. I am always reading books and articles, listening to podcasts, taking part in webinars, and attending conferences and workshops to expand and update my psychological knowledge and counselling skills. I thrive on being able to update, integrate, apply, and share what I learn with others to help them grow and thrive.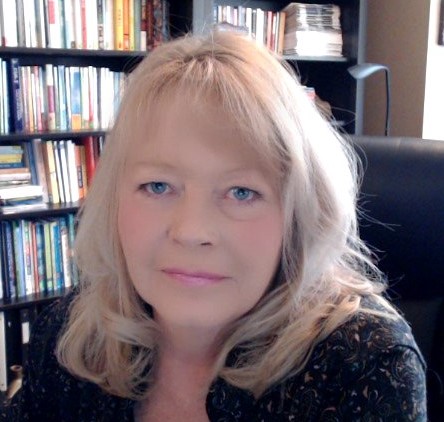 Professional Designations
Professional Affiliations
College of Alberta Psychologists (CAP)

Canadian Psychological Association (CPA)

Psychological Association of Alberta (PAA)
Education
Master of Science, Psychology, University of Calgary, 1992

Bachelor of Arts, Psychology, University of Calgary 1987
I see the counselling relationship as a relationship between two equals and this is reflected in my relaxed and open interpersonal style. We all have our own unique beliefs and values and patterns of strengths and vulnerabilities. I am comfortable showing and disclosing mine when doing so can foster a stronger counselling relationship, provide a means for new learning, or normalize and validate others' experiences.
My role as your counsellor is to understand you and to help you, not to judge you. I will approach you and your struggles with an attitude of curiosity and feelings of compassion, not with judgments of right and wrong, good or bad.
When things get tough, it is my ability to laugh at myself and see the irony in a difficult situation that keeps me going. Our struggles can feel extremely heavy and burdensome, and sometimes the ability to step back a bit and see the humour can provide a moment of relief, a chance to breathe.
Across a wide range of contexts, others have reported that they perceive me as both competent and confident. I am grateful that there are at least some positive perks to offset the memory lapses and crow's feet that go with age! Fifty-plus years of life experience, which includes 30 years of study in psychology and a wide range of personal and professional experiences, have provided me with a strong foundation to develop certain competencies and to feel confident about my ability to apply these competencies to the benefit of myself and others.